How to Grill & Roast Whole Fish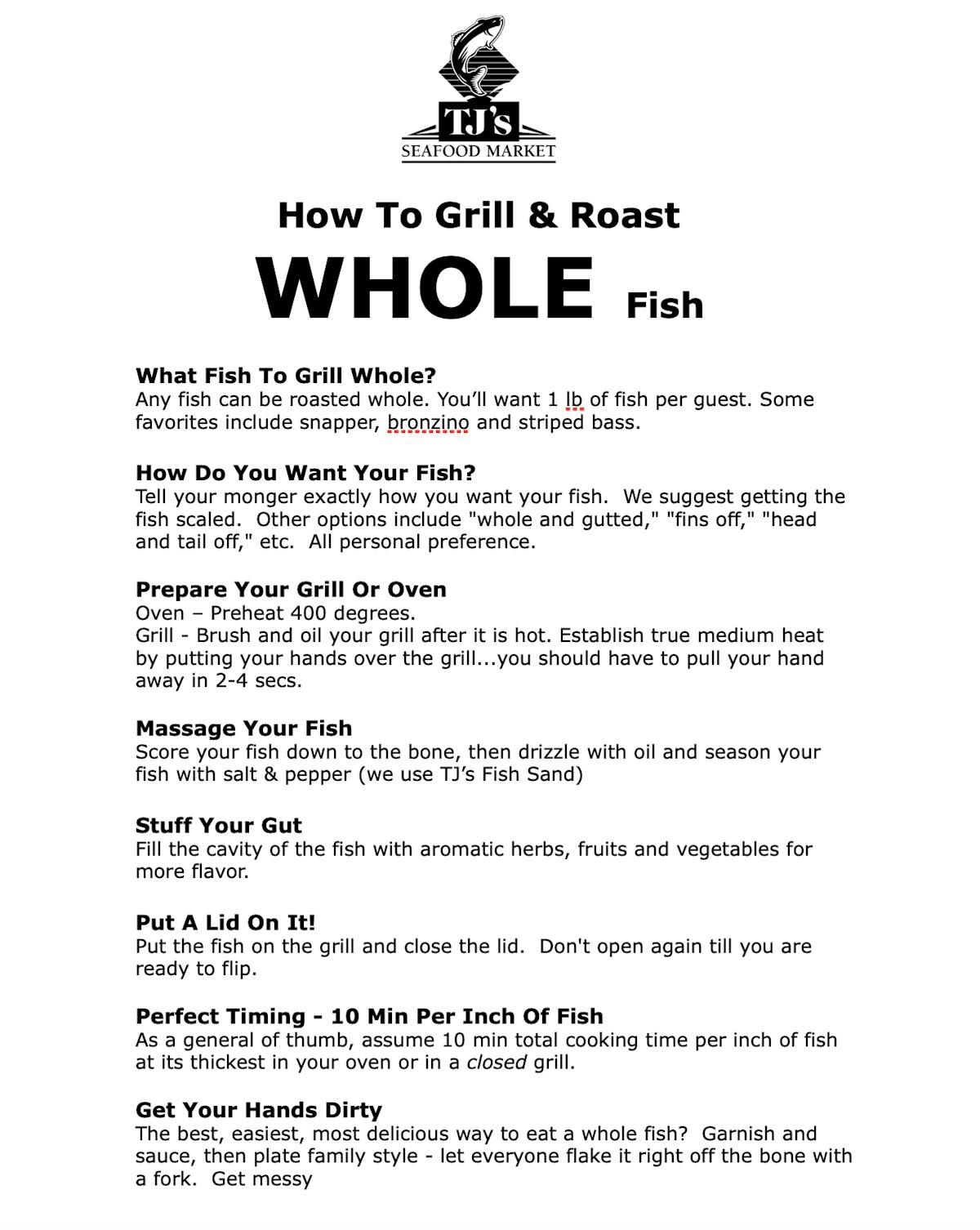 What Fish To Grill Whole?
Any fish can be roasted whole. You'll want 1 lb of fish per guest. Some favorites include snapper, bronzino and striped bass.
How Do You Want Your Fish?
Tell your monger exactly how you want your fish. We suggest getting the fish scaled. Other options include "whole and gutted," "fins off," "head and tail off," etc. All personal preference.
Prepare Your Grill Or Oven
Oven – Preheat 400 degrees.
Grill - Brush and oil your grill after it is hot. Establish true medium heat by putting your hands over the grill...you should have to pull your hand away in 2-4 secs.
Massage Your Fish
Score your fish down to the bone, then drizzle with oil and season your fish with salt & pepper (we use TJ's Fish Sand)
Stuff Your Gut
Fill the cavity of the fish with aromatic herbs, fruits and vegetables for more flavor.
Put A Lid On It!
Put the fish on the grill and close the lid. Don't open again till you are ready to flip.
Perfect Timing - 10 Min Per Inch Of Fish
As a general of thumb, assume 10 min total cooking time per inch of fish at its thickest in your oven or in a closed grill.
Get Your Hands Dirty
The best, easiest, most delicious way to eat a whole fish? Garnish and sauce, then plate family style - let everyone flake it right off the bone with a fork. Get messy